Welcome To Our Food Court
With over a dozen restaurateurs to choose from, the Pendergrass Flea Market Food Court offers the best Authentic Latin American, American and Asian Food that will satisfy your hunger after a long day of shopping. View all of our restauranteurs, including menu listings, below.
Where to Eat at Our Food Court
PFM is the best place in the Atlanta area for authentic Latino Food. Choose between vendors offering family recipes from regions all over Central and South America. We also have restaurants serving homemade American Food with items including massive hamburgers, spicy chicken wings, Philly Cheese Steaks and pizza.
Need a pick me up while you're shopping? Keep an eye out for our snack food vendors throughout the market.
Hover over the boxes below to get to know our restauranteurs.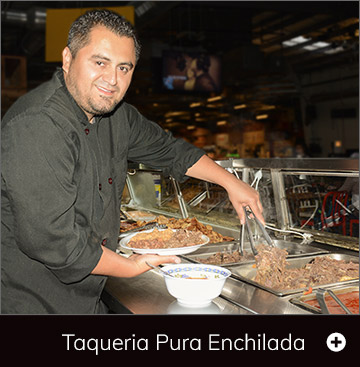 Taqueria Pura Enchilada
Quesadillas, Enchiladas, Pollo a la Parilla, Sopes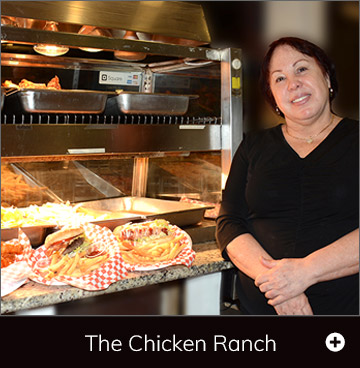 The Chicken Ranch
Chicken Wings, Hamburgers, Philly Cheese Steak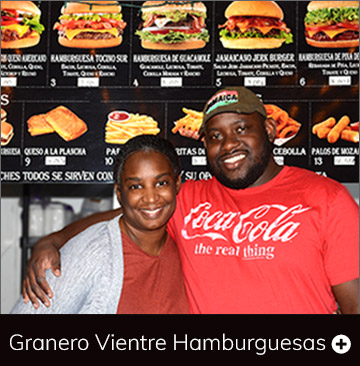 Barn Belly Burgers
American Cheese Burger, Southern Bacon Burger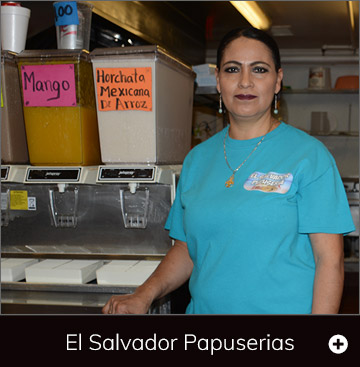 El Salvador Papuserias
Desayuno salvadoreño, Caldo de gallina de rancho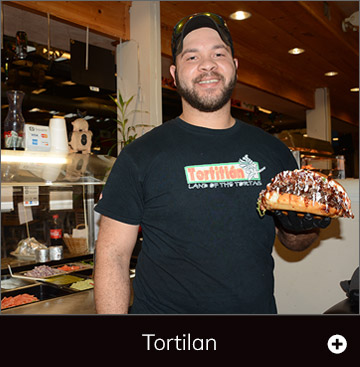 Tortilan
Torta Cubana, Torta Mexicana, Torta Mixta, Turkey and Bacon Club Wrap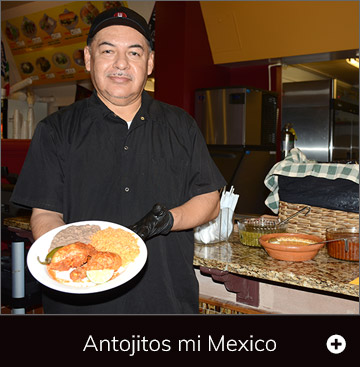 Antojitos mi Mexico
Champurrado, Pescado a la Veracruzana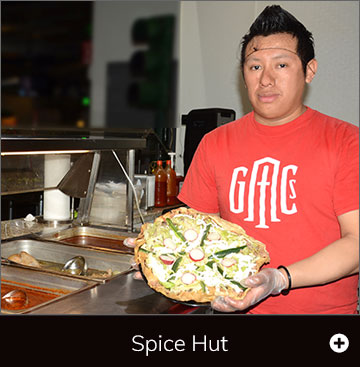 Spice Hut
Tlayuda, Nachos, Tortada de carne, Torta al pastor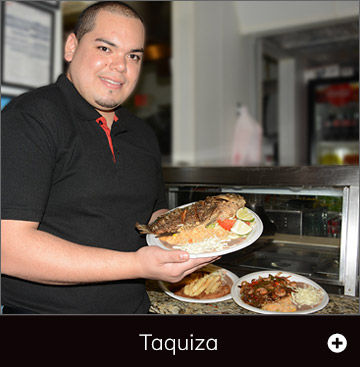 Taquiza
Lomo saltado, Filete de pescado, Milanesa de pollo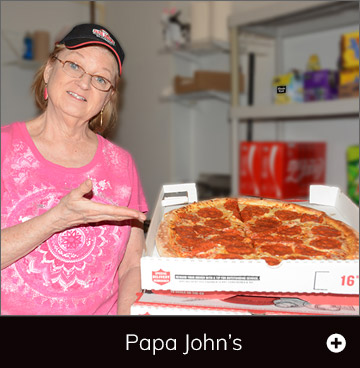 Papa John's
Pepperoni Pizza and Cheese Pizza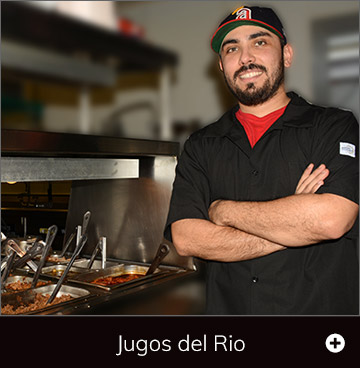 Jugos del Rio
Tacos, Carne Asada, Consome, Caldos, Tamales
Mariscos el Vallarta
Shrimp Cocktail, Shrimp Tostada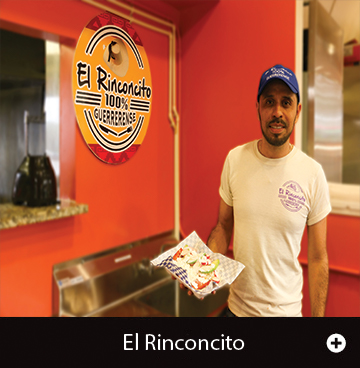 El Rinconcito
Enchiladas Tacos Quesadillas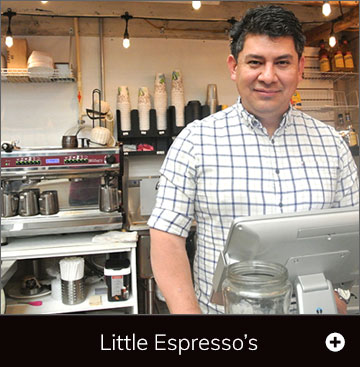 Little Espresso's
Sausage & Egg Croissant, Mexican Omelette, Pancakes